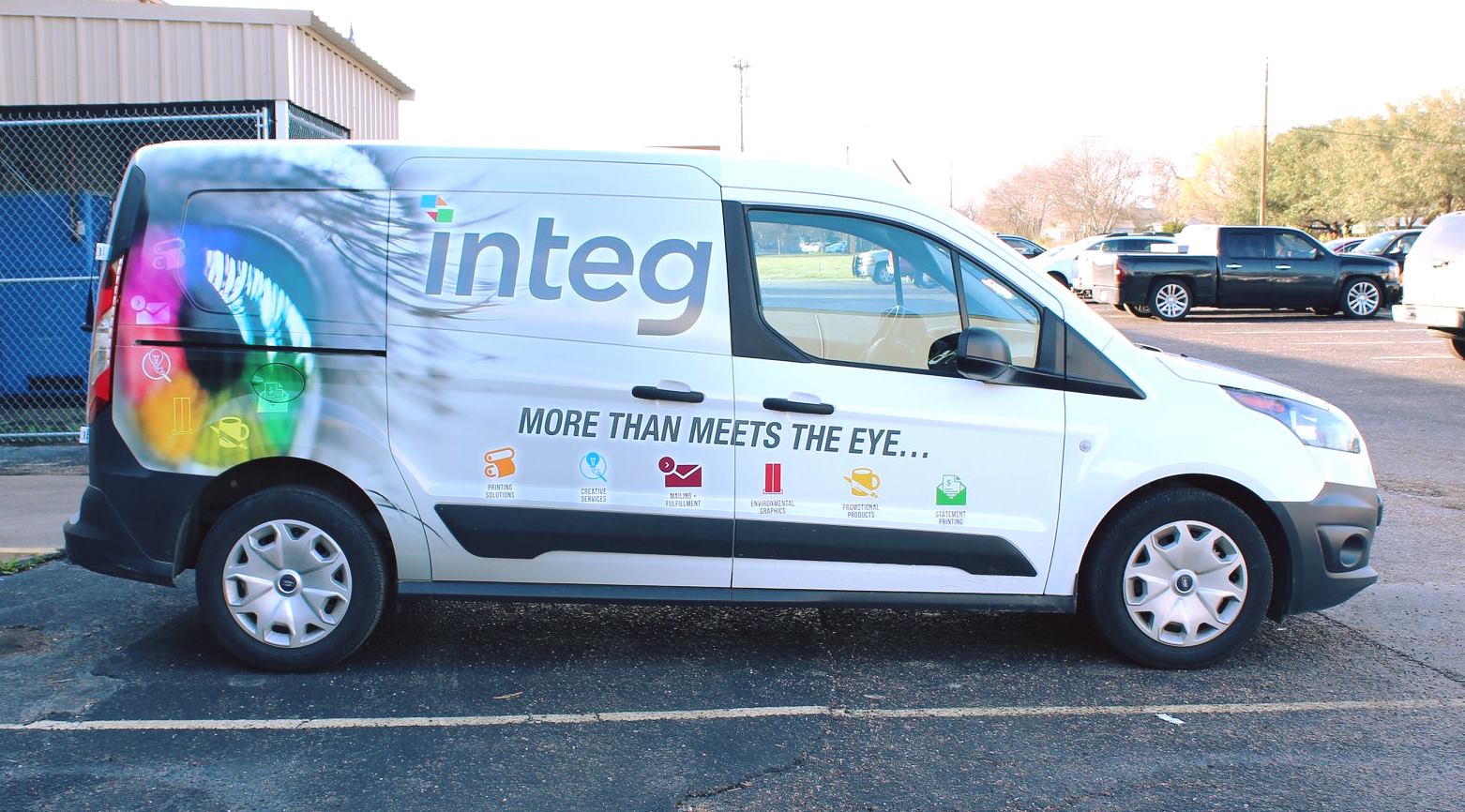 At Integ, we do more than print. Our business solution services include print, mail, promotional products, wide format and creative services like graphic design. We utilize the talents of our employees to provide service beyond the expected and create in house projects that really push the envelope, for example, creating and installing attention-grabbing vehicle wraps.
As we purchased new delivery vehicles, we knew we wanted to wrap them with eye-catching artwork that also explains our brand.  "There's more to us than meets the eye…" couldn't be a truer statement. With so many different services serving a variety of different industries, we knew we wanted to capture attention and drive potential clients to our website to learn more as our call-to-action.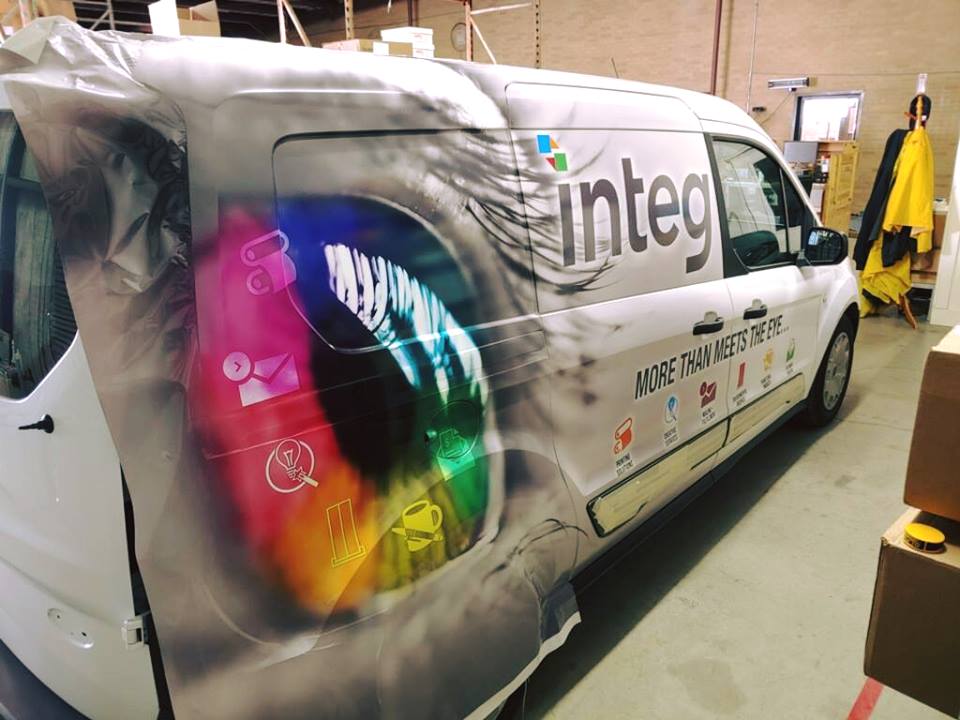 Between the exemplary graphic design knowledge at Integ, within our creative services and environmental graphics departments, we were able to create a piece of work that captures attention as well as explain our brand and drive traffic to our website. Created in house by our environmental graphics team, we installed this eye-catching picture with our services on each side of the van and also made sure to include the most important information about who we are and what services we offer on the back of the vehicle, which is the most read portion of the vehicle.
Brand awareness is a vital part of a marketing strategy so when it comes to our vehicle wraps, we know others can't miss the eye.
If you are looking to learn more about Integ, please contact us today!