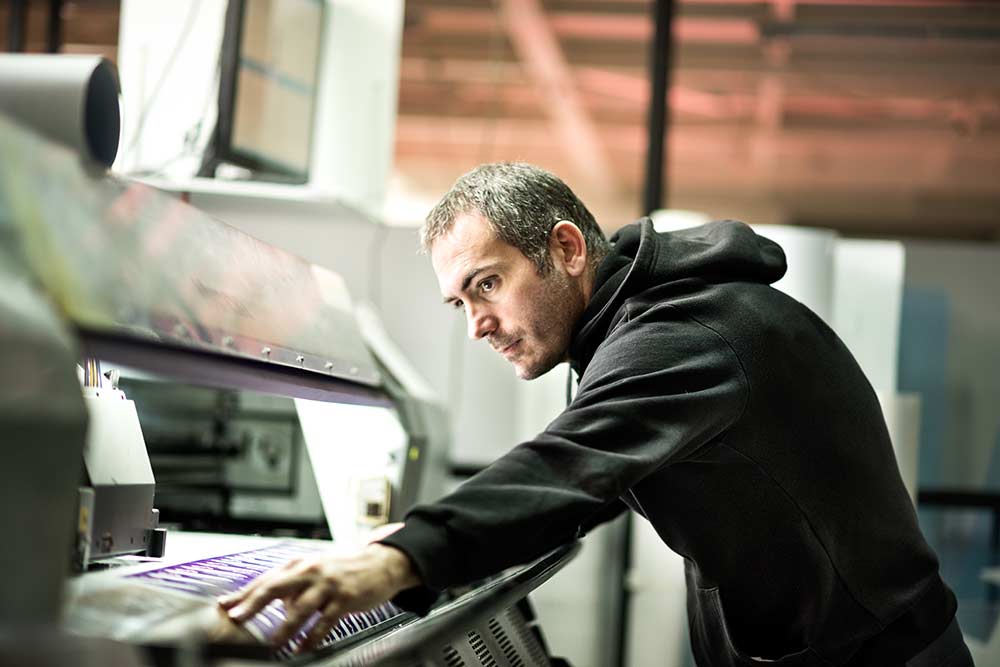 Here at Integ, printer ink runs in our veins. Printing is our legacy and our passion. We strive to deliver the highest quality craftsmanship. Through the use of both offset and digital technologies, Integ offers many possibilities, assuring that we fulfill your print solutions effectively and securely. Whether it's a small run, a quick turnaround or a personalized variable job, we've got the right solution. Every piece of equipment we own has been acquired with the intent on offering exactly what our clients' need to be successful. Print is a passion for us and a tool for you to tell your story.
To better determine the type of service you need, see our options for printing solutions below or contact us here.
---
DIGITAL PRINTING+ Read More
You can count on Integ to stay ahead of the curve as digital technology continues to evolve. When it comes to our clients, we make sure you get the best value while still delivering the highest quality. Our lineup of digital presses offers ample production strength and economic options to print variable or personalized marketing material including the ability to print white ink, print on transparent or specialty substrates for direct mail, postcards, reports, literature and more.
---
OFFSET PRINTING+ Read More
Offset printing, also known as the craftsman style method of printing, produces a high-quality print in higher commercial printing quantities. This Craftsman Style is the heart of printing and our craftsmen are not only highly experienced but also passionate about our print work.
---
PREPRESS+ Read More
Our prepress department preflights files to identify and correct any problems before jobs advance through plate making, printing, and bindery. Proofs are created that represent the accurate color, pagination order, page trimming and folding, etc. to assure customer's expectations are met. Our experienced staff uses the latest versions of all major software and remains compatible with the most obsolete software.
---