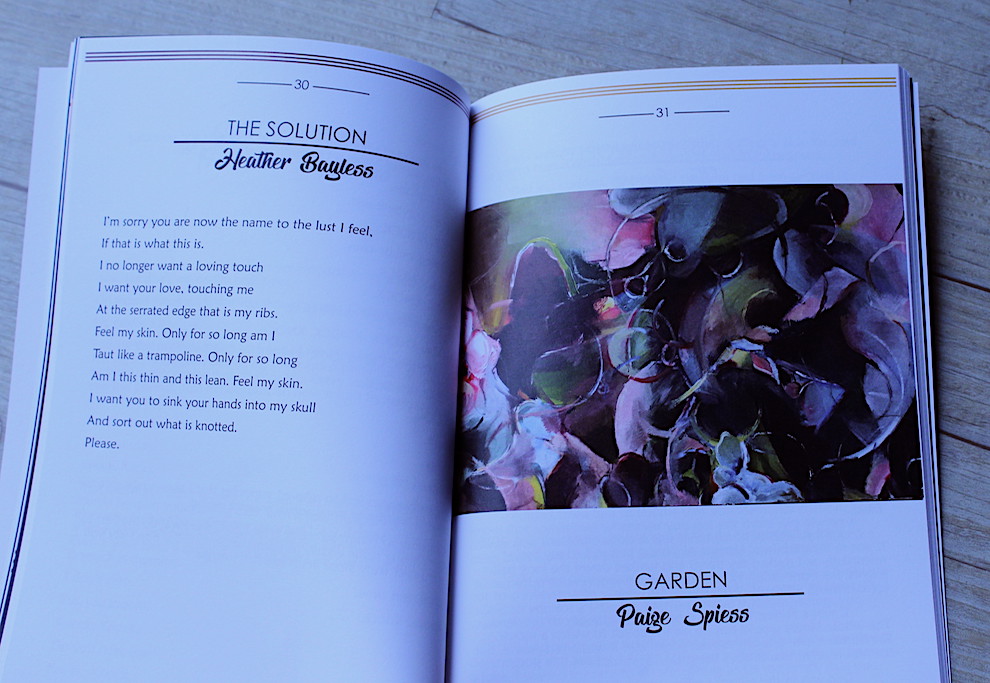 Each year, the Baylor University English Department sponsors a magazine publication titled "The Phoenix", a compilation of select students' writing and artwork.
Background:
This 56th Edition of The Phoenix is a stunning compilation of poetic writing, narratives, and artwork showcasing the talent and creative work of Baylor students as well as to create and inspire its readers. Integ is honored to be apart of this project and we look forward to producing many more editions of this amazingly creative piece of work.
Project:
This 70-page magazine featured a 12pt Carolina C1S Cover with artwork by Miranda Wood entitled "Desiree". "Looking Over the Cliffs."  This magazine measured 6×9 with a perfect bind including 70lb Lynx text content pages.
Results:
The Baylor University English Department is so proud of the way this year's edition turned out and rightly so. The creative minds that collaborated to bring this piece to life really inspires and encourages others to share their story in artistic forms. Integ just made the ink on paper a reality. Thank you Baylor University for entrusting us with this beautiful piece of work.