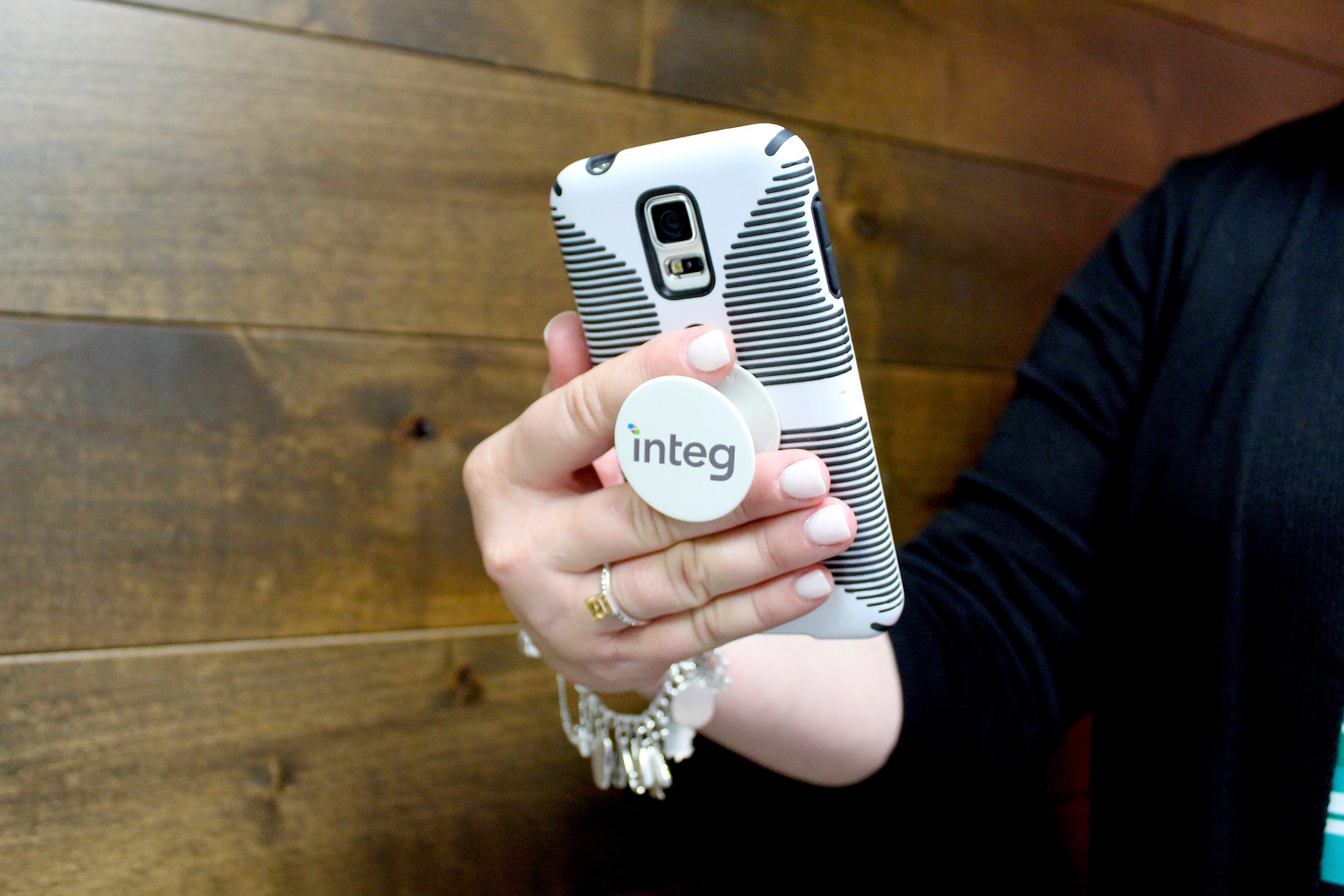 PopSockets are dominating the promotional product industry. After gaining popularity in the younger generations, the trend is spreading into the older generations. It's a convienant, stylish, and innovative gadget that anyone with a cell phone can utilize!
As a promotional item, PopSockets take center stage. While they are greatly loved by the users themselves, they also advertise a logo or design to surrounding consumers when in use. This innovative tool can be used to help in holding a heavy smart phone, as a phone stand. There are also adaptive materials available for purchase that allow you to mount your cell phone inside your car! Because this product is so functional and popular, your audience is bound to love this new promotional product.
Integ's promotional product offerings include over 1 million different products. This month, you can order PopSockets at a discounted rate for $4.57 or less, depending on your quantity. Let the world know your brand. Give your customers something they will use and reach a new market with PopSockets from the Integ Promotional Product Division. Customize your PopSocket with your logo and website on a white background.
Exclusive Pricing for PopSockets
Quantity/Pricing
100+ $4.57 each
500+ $4.51 each
(Setup Fee of $41)
**Prices based on one color imprint. Freight not included. White Background only. Pricing valid for orders placed only until June 29, 2018.
To claim this deal, fill out the form below with your promotional code POPPROMO, contact your Integ Sales Rep, email gmcwilliams@integdoes.com or call Gary at 254-751-1012.