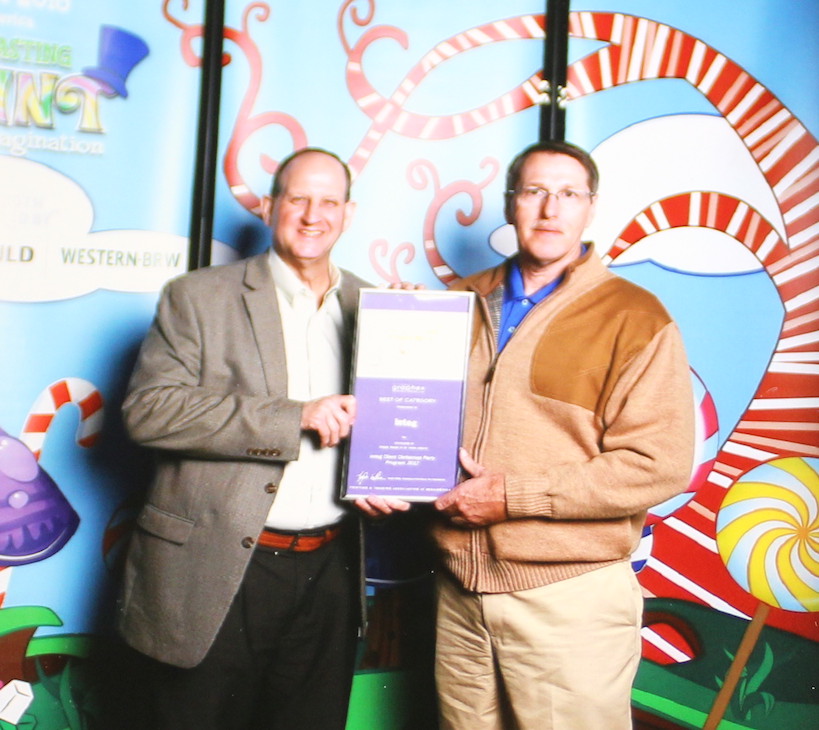 The 2018 PIA MidAmerica Graphex Award Gala was held April 5th in Arlington, TX. Integ won the Division III Single Sheet Best of Category Award, and two Awards of Excellence.
The Best of Category piece was created in 2017 for Integ's Client Christmas Party to showcase this amazing substrate and the print capabilities of Integ's presses. This beautiful piece is printed on an 8 x 10 3D Azuna Bubble Substrate from GPA printed on the HP Indigo using white ink technology. Concept by Creative Director, Dean Riley, and art designed by Integ Art Director, Tyson Charleson.  Phil Roach and David Anderton accepted this award at the Gala and are very proud to be apart of PIA MidAmerica and the Everlasting Print Pure Imagination Graphex 2018 Awards.
Integ also walked away with two Awards of Excellence for both the Bend of the River Botanic Garden Brochure for Broadsides Category and for the Integ Client Christmas Party Invitation in the Single Sheet category.
"We are very proud of the creative design and print work our team does and we are happy it's being recognized. At Integ, we pride ourselves on taking a project from concept and design all the way to the final product including the mailing process. We are happy to be able to showcase our capabilities internally as well as for our clients," says Integ CEO and Owner, David Anderton. For more information on Integ's capabilities, visit our website or check The Integ Solution, taking your project off your hands with just one point of contact. You have a story to tell, Integ delivers.
Do you have a project you'd like to be award-winning? Contact us below to find out more about how we can help or give us a call at 254-751-1012.