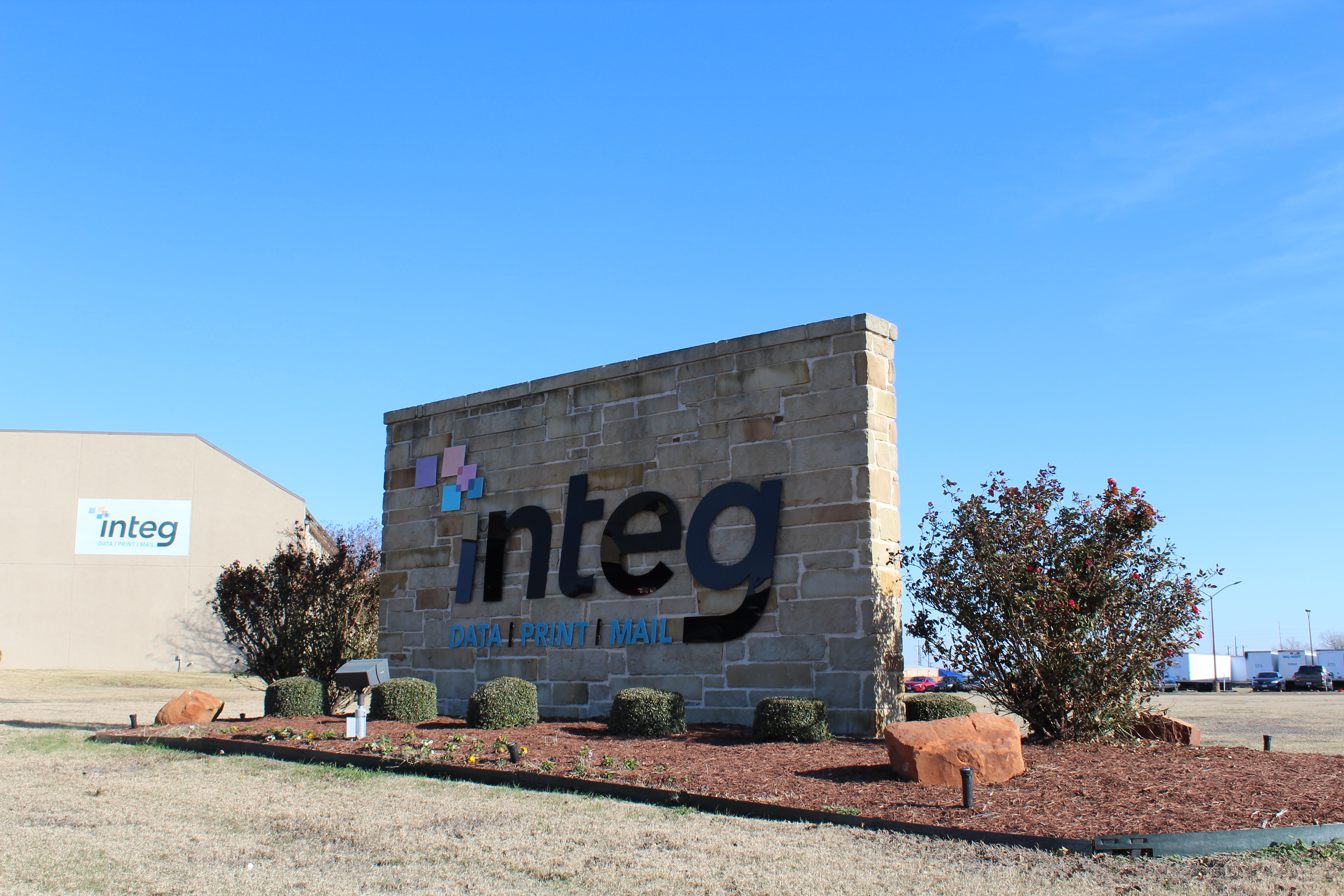 Waco, Texas — Integ has announced the acquisition of The Insite Group, an award-winning printing company based in Bryan. Integ is now positioned in the top 10 privately held print companies in Texas according to Printing Impressions Top 400. Now more than 150 employees strong, Integ continues to grow their leadership and strengthen their commitment to serving the needs of the local Texas economy.
"We are joining forces with a highly-regarded Texas-based printing company," says Integ CEO David Anderton. "This acquisition allows us to offer a wider range of capabilities and offerings in technology, services and strategies to the Central Texas, Brazos Valley and Houston metropolitan area as well as solidifying our position as a leader in the print industry." Anderton's long-standing vision of affording local businesses the opportunity to find services locally is part of the strategic action that brings Insite into the Integ family. "We continue to listen to local businesses, helping them identify specific needs and challenges, and providing local solutions that are not only efficient but also convenient and cost-effective," says Anderton.
This latest Integ acquisition enhances production capabilities for customers while expanding their market reach. Insite's unique print capabilities include Forest Stewardship Council (FSC) Certification. Now that expertise is coupled with Integ's offering of promotional products, wide format, complete mailing services, variable data digital and offset printing capabilities to generate a strong presence in the print industry. "The gathering of these services under one company is part of a vision," says Anderton. "Client by client, project by project, Integ will remain a customer-focused company. This expansion gives us resources and market growth opportunities geographically, while at the same time providing our customers with wider solutions."
Integ's success is based on helping clients craft unique, effective marketing messages. Services can begin with email marketing, then seamlessly progress through creative to production of promotional materials that are designed to make the client successful. "Your story is waiting to be heard; Integ is ready to deliver," says Anderton.
For more information regarding this acquisition, please contact us at 254-751-1012.
September 13th, 2017