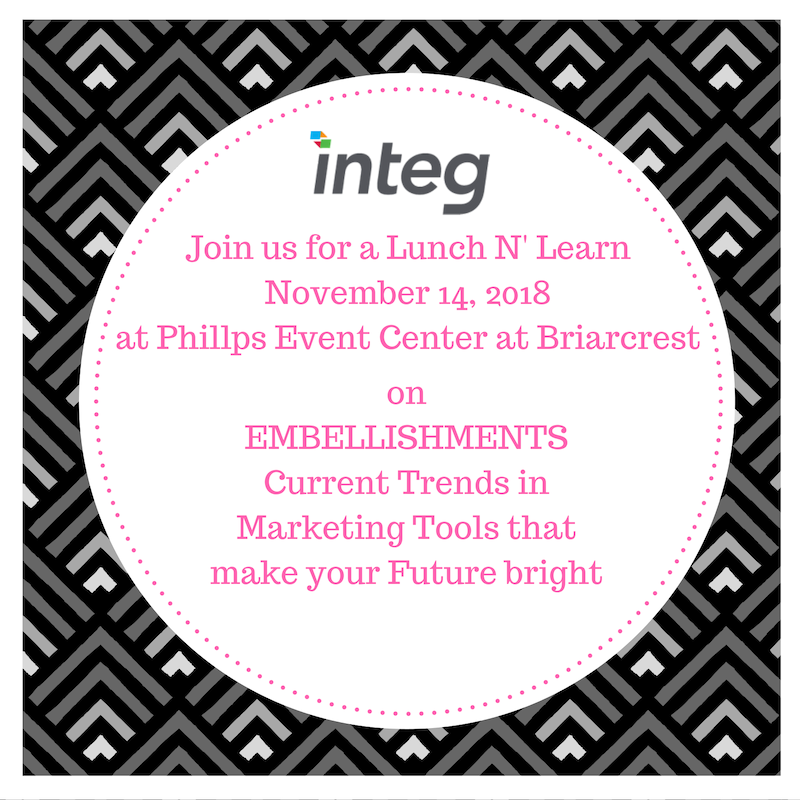 Integ is back at it again, bringing value to our clients offering new marketing solutions and ideas that increase ROI for your marketing pieces at a FREE Lunch N' Learn.
Make plans to get in on the action and see the hottest trends in the printing industry right now. These 2018 trends in print not only look great but offer value to pieces by showing a return for your efforts that set you apart from your competition.
Integ is the most technically capable print solutions partner in Central Texas and Brazos Valley. Our expansive print capabilities mean we take care of your embellishments in-house by creating amazing pieces that really stand out. From die cutting to foil stamping, clear ink, and unique colors, our press strength and finishing capabilities allow us to stand alone.
Our designers and creative services can come alongside you and make sure you receive the campaign and marketing tools that reflect your message staying true to your brand.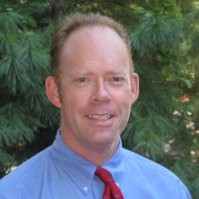 Our 2018 Lunch N Learn features Business Growth Coach Boris Hughes with HP Inc. Hughes has over 20 years of experience in marketing, strategy, training, and business consulting with most of his experience in print communications. His expertise lends him the ability to know and see trends as they develop in the print marketing tools that drive results.
Grab some shades and prepare to be wowed and take home some inspiration that is sure to help you think outside the box on your next project.
Join us for the 2018 Lunch N Learn on
"Embellishments  – Current Trends in Print Marketing Tools that Drive Results"
with Guest Speaker Boris Hughes with HP Inc.
Bring your Business card to be entered in FREE Giveaways and Drawings!
November 14, 2018
11:30 am
Phillips Event Center at Briarcrest
1929 Country Club Dr. Bryan, TX 77802
Please RSVP to Marie at 979.823.5567 or mlindley@integdoes.com
Hope to see you there! You don't want to miss it!