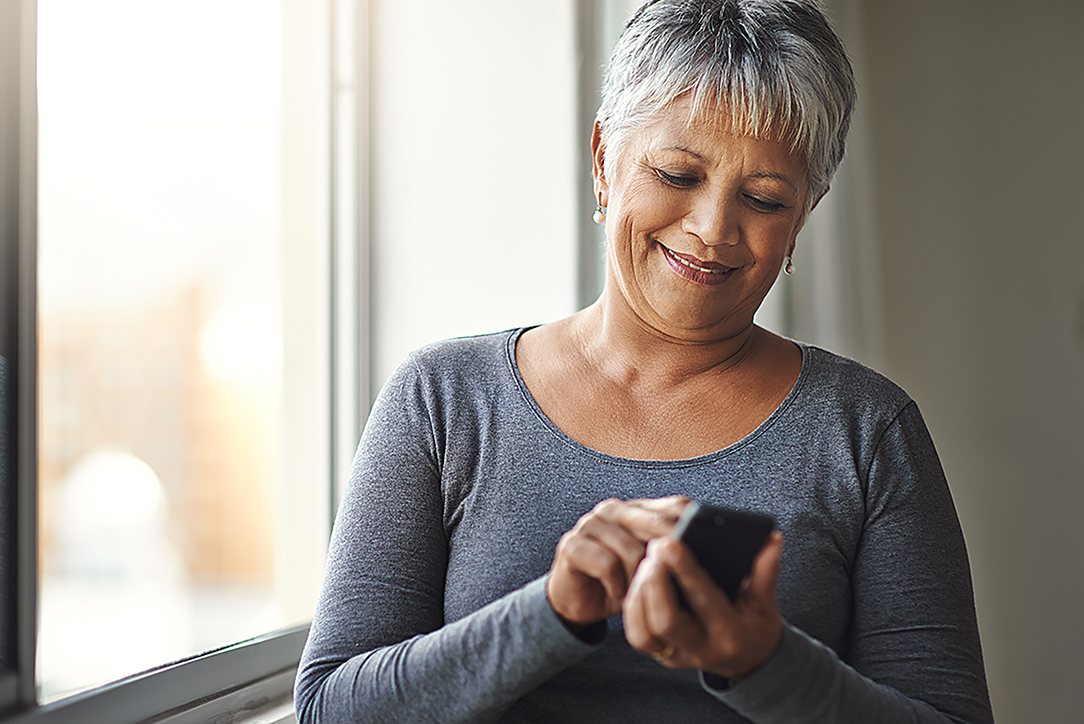 Are you looking to outsource your statement printing needs? Integ offers multi-channel statement printing services that take the worry and stress out of not only printing and mailing your statements but communicating with your customers when you want and how you want as well as marketing your financial institution. Integ makes it easy to manage and synchronize the delivery of statements, notices, and communication with multi-channel delivery methods including print and mail, text messaging, automated e-mail, automated e-statements and bill pay.
Communicate with your customers how and when you want with Integ Connect. Integ offers you the ability to seamlessly mail, text or email your customers according to their preferences. As the world of technology booms around us, most communication and marketing is done in the palm of your customer's hand. Integ knows transactional printing well, but we also understand the ever-changing communication tool through e-statements, text, and email. Whether you want to communicate your locations ATM is down for maintenance or let your customers know the bank is closed for bad weather, we have you covered. For more secure communications we offer e-statement delivery and e-mail notifications for your customers. To see a full list of our privacy accreditations, click here.
As the world of communication evolves through technology, it's important to not only move with the change but offer you clients choices from a secure environment. Our integrated services for financial institutions (credit unions and banks) include communicating with your customers through Integ Connect as well as the other many services we offer.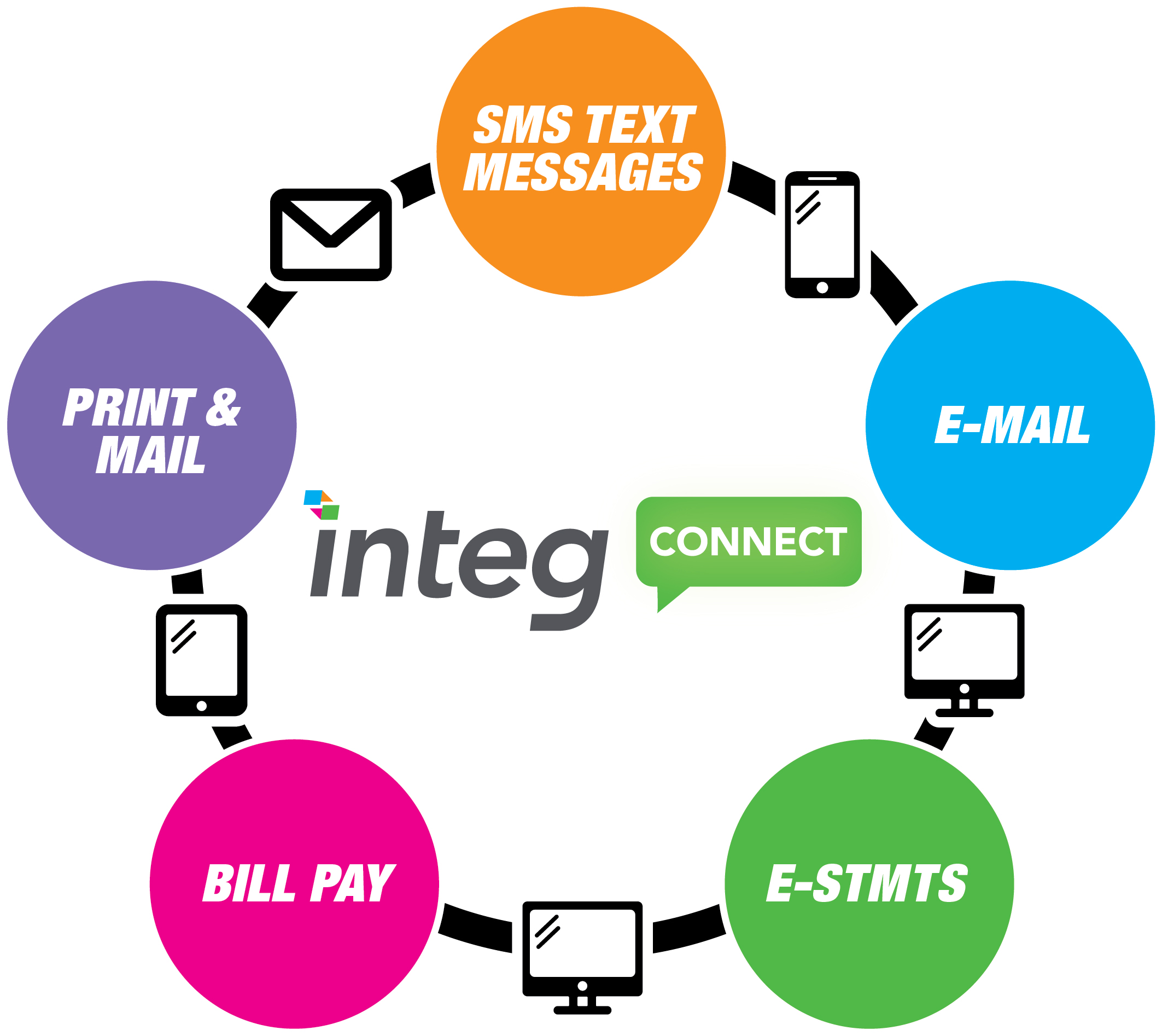 Integ Connect:
Custom Financial Statement Printing & Mailing
E-Statements
Text Messaging
E-mail
Bill Pay
Integ's Other Services:
Stationery Printing – Envelopes & Letterheads
Direct Mail Pieces
Booklets, Pamphlets
Environmental Graphics – Wall Murals, Lobby Marketing & ATM Graphics
Promotional Items – Coffee mugs, pens, notepads and more to make a lasting impression
Digital Marketing – Email Marketing, Social Media & Website Marketing
Integ Does More… Our goal is your success. We will exceed your expectations from the moment you call us to the delivery of your project.
If you are looking for credit union statement printing or bank statement printing, Integ can take the worry and stress of in-house printing off your plate saving you both time and money. Give us a call today at 254-722-6548 or fill out the form below to learn more.